How Africa became popular in sports games?
In Africa, until the mid-twentieth century, sports were played mainly by Europeans. In urban areas of African colonies, general physical education was introduced to "civilize" and increase the productivity of native Africans. Many of them excelled and became "African sports stars", being recognized for their outstanding achievements.
In 1956, with the creation of the Confederation of African Football, a soccer boom or what is also known as the peak began in Africa. At the 1960 Olympic Games in Rome, African athletes excelled in their respective sports and even placed high in the competition. The sport contributed to Africa's quest for independence and today Africa is known in many sports, especially soccer.
Popular sports disciplines in Africa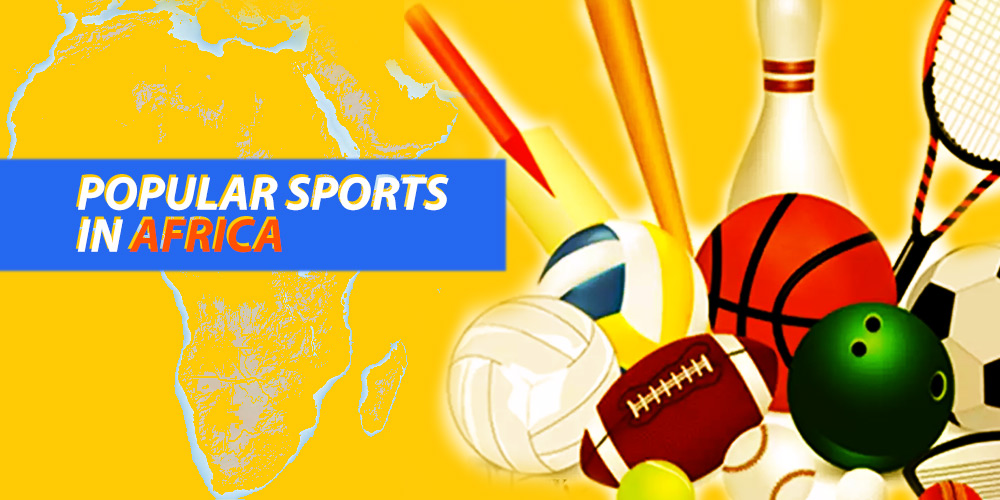 So, let's find out what are the most popular sports in Africa today? Sports are an integral part of African culture, but it wasn't always so. Impressively, Africa today lives up to its sporting status by producing outstanding sports stars around the world. The variety of sports is very impressive, played across the continent, creating a level playing field for different groups of people with different interests and demands.
Despite the wide variety of sports in Africa, participation and popularity are not the same. For example, the well-known soccer is undoubtedly the most popular sport in Africa. But when it comes to tennis, for example, it is practically non-existent on the continent. With that in mind, let's do an overview of the 10 most popular sports in Africa.
Here are our rankings, which we have compiled based on data to date:
Football;
Athletic;
Wrestling;
Rugby;
Cricket;
Basketball;
Rallying;
Cycling;
Fighting;
Boxing.
It's no secret that South Africans are extremely passionate about sports. While there are many south africa popular sports, we'll focus on the so-called "big three positions":
Football (Soccer);
Rugby;
Cricket.
Below we'll go into more detail about these sports.
Football (or Soccer)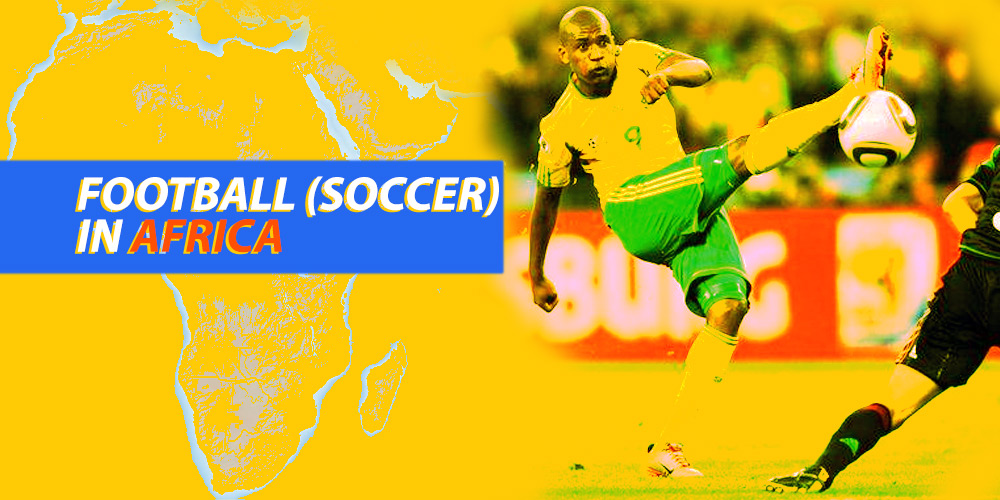 There is a reason for soccer's popularity due to its convenience, as it requires only a few resources to play. The sport has developed so much in recent years that various regional and continental tournaments are now being held across Africa. Some of them include the Africa:
Cup of Nations,
Nigeria Professional Football League,
ABSA-South Africa Premier League,
Algeria Professional League and others.
State and private sector funding of soccer clubs has also contributed to the popularity of the sport.
Outstanding Africans in the world of football include
Mohamed Salah;
Sadio Mane;
Didier Drogba;
Yaya Toure;
Samuel Eto'o and many other famous footballers who have achieved success at the world level.
Rugby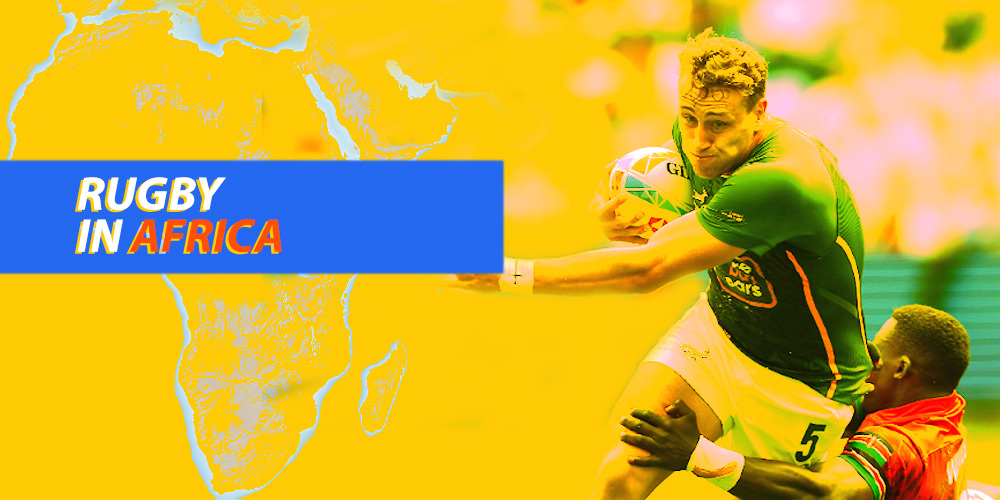 Another popular sport in Africa, and its popularity continues to grow rapidly. In South Africa, however, the sport has become widespread due to the success of a team like the Springboks, who have won the World Cup three times.
World Cup 1995 was the first ever African participation in rugby. Success came their way twice more in 2007 and 2019. This sport has since grown and spread its popularity to other African countries, such as Kenya, and has replicated the success achieved in Africa in 1995.
With its popularity growing, the sport has the potential to reach new heights. Hopefully, the continent will produce the best rugby players in the world in the coming years.
Cricket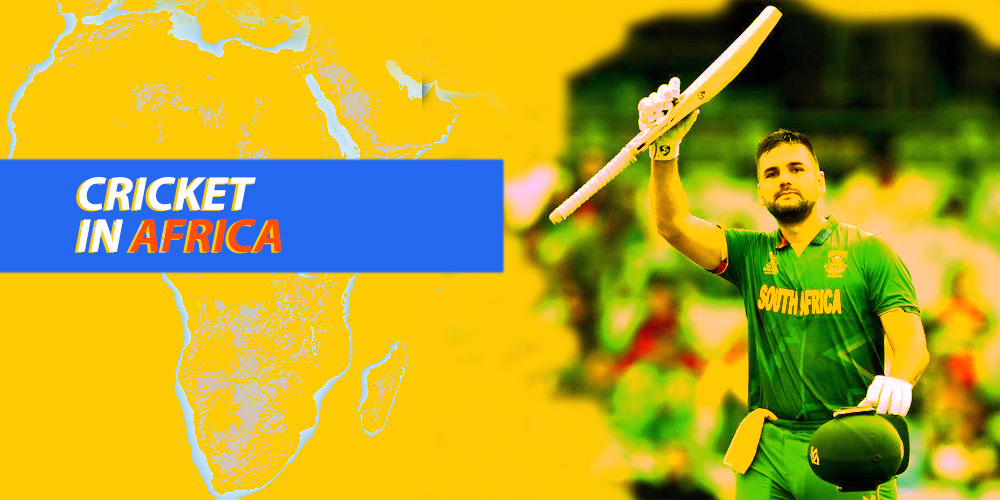 Cricket is very popular in Africa, especially in Kenya, Zimbabwe and South Africa. South Africa began participating in international competitions when the ban was lifted.
The 2003 Cricket World Cup, jointly organized by Kenya, Zimbabwe and South Africa, was the first cricket tournament held in Africa. The tournament also helped to increase the popularity of the sport across the continent.
Notable African cricketers include:
Graeme Smith,
Barry Richards,
Hashim Amla,
Allan Donald,
Dale Steyn and others.
Next, you will find out what sports are popular in different countries in Africa.
List of countries and their popular sports in Africa
Here we will point out all the countries in Africa that play popular sports. We will give a mini overview of each country and its popular sports disciplines.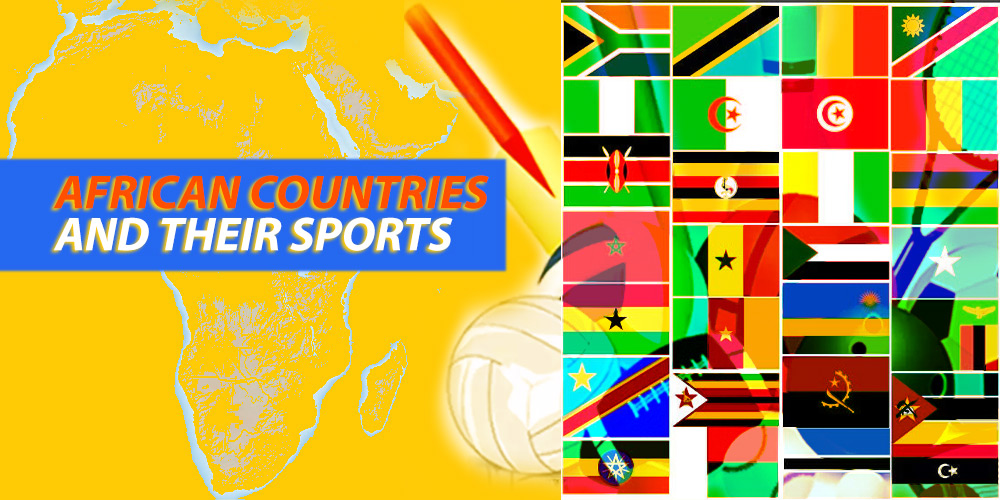 Kenya 🇰🇪
Professional teams in the form of clubs were formed at the expense of colonial British settlers and Asian contractors as early as 1922, before formal communities existed. Football and athletics were the first sports organized at the professional level. Sports in Kenya are represented by various sports:
Cricket;
Rally racing;
Football;
Rugby;
Volleyball is very popular.
The most famous are representatives of track and field athletics. Kenyan runners dominate in middle and long distances.
Uganda 🇺🇬
In terms of popularity, soccer is the favorite in Uganda, followed by rugby and basketball. Although Uganda does not have as much money and resources as some other countries, its citizens are still passionate about sports. Several famous sports are widely practiced in Uganda.
These are famous Uganda sports such as:
Football;
Golf;
Swimming;
Cricket;
Rugby;
Baseball;
Basketball etc.
The country's national soccer team, nicknamed the Cranes, has won the Council of East and Central African Football Associations (CECAFA) Cup 13 times.
Egypt 🇪🇬
Egypt is one of the most talented athlete nations in North Africa and has a track record of success in international competitions. Egypt has won the African Cup of Nations seven times. The country has also hosted numerous international competitions including the Men's Handball World Cup and the African Cup of Nations.
Some of the popular sports in Egypt include:
Football;
Basketball;
Squash;
Handball;
Boxing and others.
As a result, sports play an important role in Egyptian society, culture and economy. In fact, many Egyptians fervently support their favorite teams and athletes.
Congo 🇨🇬
The most popular sport in the Republic of Congo is soccer. Established in 1962, the Congolese Football Federation was soon accredited by the Fédération Internationale de Football Association (FIFA).
Other Congo sports popular besides Football include
Basketball;
Handball;
Volleyball.
Popular NBA and Oklahoma City Thunder basketball player Serge Ibaka is the symbol of the Congolese nation's basketball pride. For his standout performance, he won a silver medal at the 2012 Summer Olympics held in London, England.
Chad 🇹🇩
The country takes its name after Lake Chad, which is the largest body of water in the state and the second largest in all of Africa. Due to the large amount of flat arid land, the Chadians have many soccer fields to play on. They love contact sports and it's a great way to channel their energy into something positive. Not surprisingly, they excel in a variety of sports that require a certain amount of strength.
Sports in Chad disciplines loved in this country include:
Soccer;
Basketball;
Boxing;
Wrestling;
Martial arts;
Athletics.
The most famous soccer players who have made Chad famous are:
Abdoulaye Karateka;
Nambatingue Tokomon;
Ndoram Japhet.
Chad has a great love for sports, as evidenced by the fact that their sports stadiums are named after the most famous athletes. However, Chadian athletes have yet to achieve the kind of global success that other countries have done.
Cameroon 🇨🇲
Sports in Cameroon are widely practiced by the population and promoted by the Cameroonian government. Cameroonians take pride in winning international competitions, making sports an important source of national unity. Traditional sports in Cameroon include:
Canoe racing,
Swimming,
Tug of war,
Wrestling.
Wrestling has been used in initiation rites and other ceremonies of ethnic groups such as the Bakweri and the Duala.
However, in modern times, sports such as:
Football;
Basketball;
Boxing;
Cycling;
Handball;
Netball;
Cable throwing and table tennis have become popular.
In the north of the country, where the keeping of cattle is important, horse racing is an important recreational activity, especially among the Fulani.
Some famous African athletes compete in many sports, but some of the most prominent African athletes specialize in a single sport. These include:
runners,
cyclists,
swimmers,
and table tennis players.
Africa is home to some of the world's best talent in these sports, and its natives often excel in international competitions. However, some have gained popularity across the continent and produce world-renowned players.
The following sports are popular in other African countries:
Basketball;
Running;
Wrestling;
Badminton;
Swimming;
Cycling etc.
The popularity of these sports increases every year, giving them a chance to be eligible for the Olympics. Perhaps with the inclusion of more African sports in the Olympic program, the continent will start to collect more gold medals.
Winter sports on the continent of Africa
Given the geography of the continent, this is not surprising. The average annual temperature in Africa is 25.7 degrees Celsius. The difference between the average of the hottest month and the coldest month in Africa is only 1.9 degrees Celsius. A record eight African countries participated in the 2018 Winter Olympics in Pyeongchang, South Korea.
For the Beijing 2022 Winter Games, being realized now, Africa is represented by six athletes from five countries:
Eritrea;
Ghana;
Madagascar;
Morocco;
Nigeria.
Five of the winter sports in Africa competed in alpine skiing and one in cross-country skiing. Africa's poor climate for winter sports such as:
bobsledding,
skiing,
snowboarding (limits the level of participation from the African continent).
However, globalization and relatively limited access to higher education institutions in Africa has allowed young African athletes to come into contact with many winter sports by studying or working abroad, mostly in the northern hemisphere.
Sports betting in Africa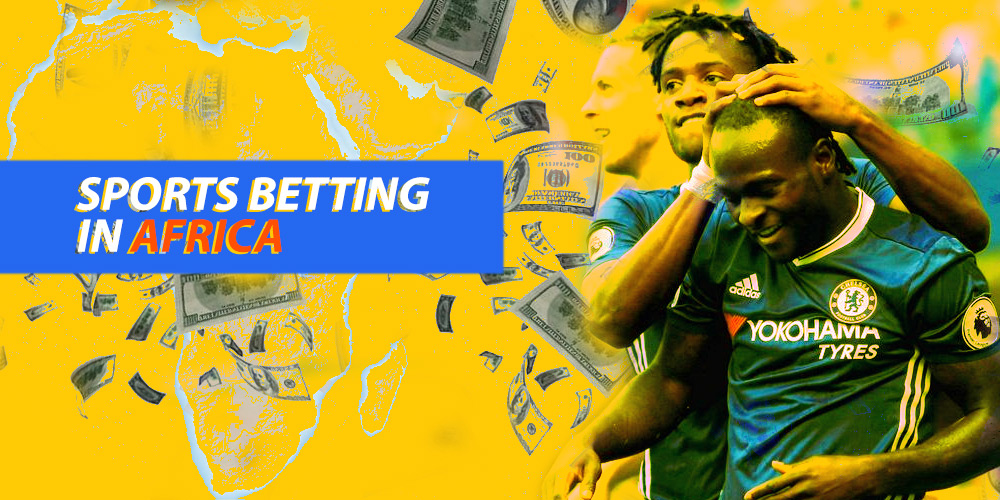 Sports betting is becoming increasingly popular in Africa and more and more people are attracted to it as a recreational activity and potential source of income. Moreover, in many African countries such as South Africa, Kenya and Nigeria, sports betting has become a booming industry, with local and international companies investing heavily in the market.
The list below shows the best betting options for the following countries:
Nigeria,
Kenya,
Uganda,
Tanzania,
Ghana.
These operators will provide you with the best sports betting in Africa service and even generous bonuses for newbies:
Bet365;
1xBet;
Bet9ja;
Sportybet;
Betking;
Nairabet;
Betika;
Merrybet.
Sports betting in Africa has enjoyed lightning fast growth over the past decade. According to a recent report, the value of the betting industry in Africa is estimated to be around USD 40 billion and is expected to grow further in the coming years.
Technological advancements have contributed immensely to the betting industry in Africa, with most sports betting shops having websites that are easily accessible to customers who place bets directly from their mobile devices at any time of the day or night.